I think this is my first ever thread in the Politics forum.
Well I'm not much into conspiracy theories and the like but I had this emailed to me and thought it was a bit interesting and wanted to share.
The plans for this region are to remap the Middle East like this, breaking apart all larger threats and strongholds within the region. This is the plan so that Israel can live in peace one of the thoughts of having a peaceful middle east. Is it probable? what are your thoughts?
Current Map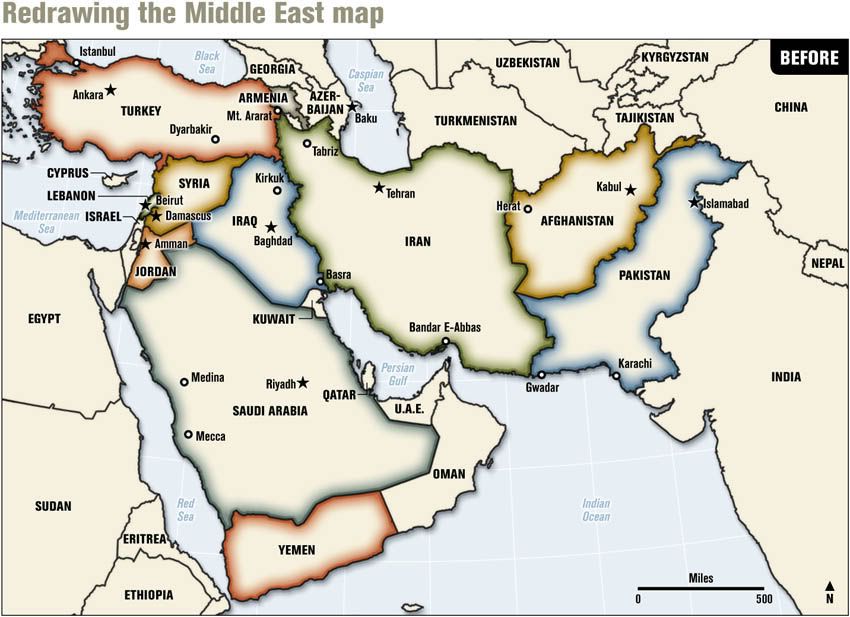 New Map