Share a powerful political photograph, no restrictions. Include a brief explanation or caption with your image.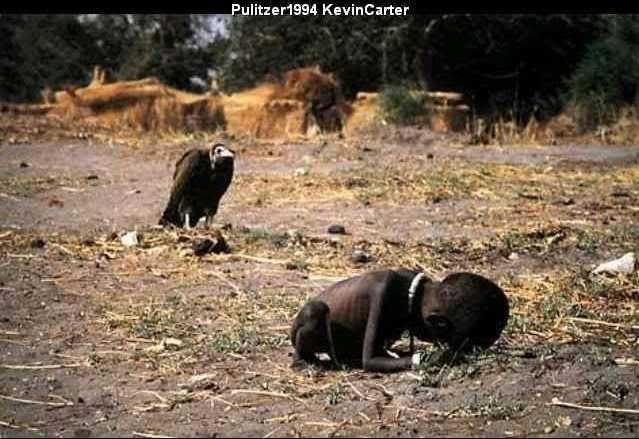 In 1993 Kevin Carter headed north of the border with Silva to photograph the rebel movement in famine-stricken Sudan. To make the trip, Carter had taken a leave from the Weekly Mail and borrowed money for the air fare. Immediately after their plane touched down in the village of Ayod, Carter began snapping photos of famine victims. Seeking relief from the sight of masses of people starving to death, he wandered into the open bush. He heard a soft, high-pitched whimpering and saw a tiny girl trying to make her way to the feeding centre. As he crouched to photograph her, a vulture landed in view. Careful not to disturb the bird, he positioned himself for the best possible image. He would later say he waited about 20 minutes, hoping the vulture would spread its wings. It did not, and after he took his photographs, he chased the bird away and watched as the little girl resumed her struggle. Afterward he sat under a tree, lit a cigarette, talked to God and cried. "He was depressed afterward," Silva recalls. "He kept saying he wanted to hug his daughter."

[url=http://flatrock.org.nz/topics/odds_and_oddities/ultimate_in_unfair.htm]
The photographer killed himself a year later[/url].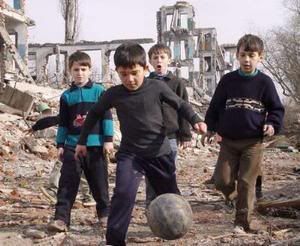 Chechen children or terrorists?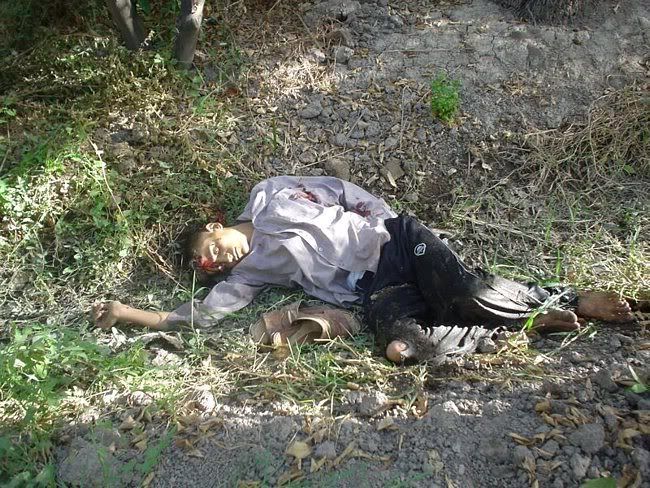 "Liberated"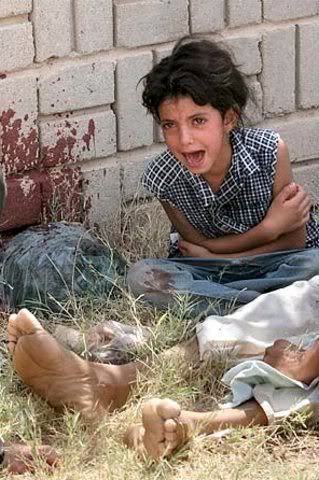 A little girl cries beside the body of her father, slain before her eyes.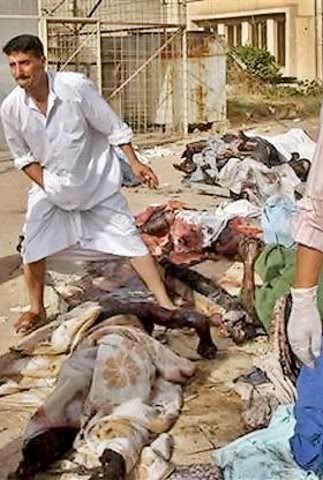 The morgues are so full they can't put all of the bodies inside.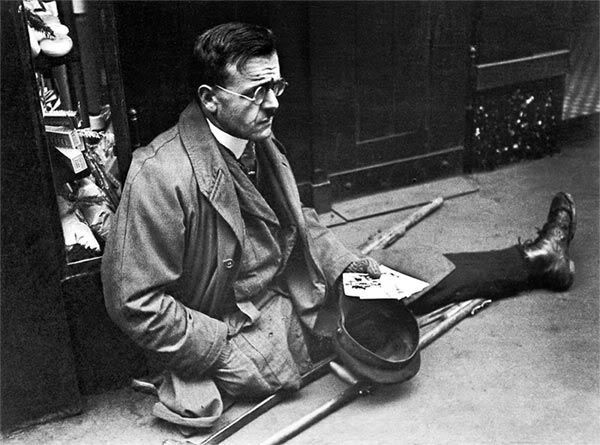 Who needs Social Security? Not me!